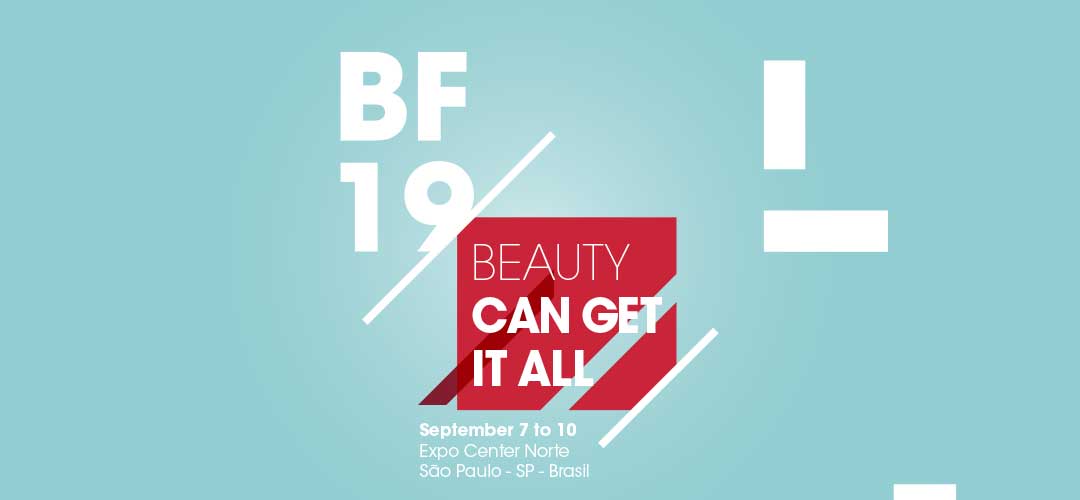 Beauty Fair is the reference B2B event for the beauty industry in Brazil, representing all the beauty sectors: Hair Salon, Beauty Salon, Nail & Accessories, Cosmetics & Toiletries, Packaging and Raw Materials.

It is the right time to expand your business in Brazil, do not miss the opportunity to explore the market. Since 2017, the Brazilian beauty market continues to expand: the fall in interest rates, improved credit conditions and lower inflation are positively influencing income availability of the Brazilian population thus boosting consumption of the sector's products and services. Within this positive context, the largest beauty companies in the country showed significant growth in 2018 and there is still a great potential to be unlocked.
BRAZILIAN BEAUTY MARKET HIGHLIGHTS
Brazil's beauty industry is ranked number four in the world, behind the U.S., China and Japan among single countries. In relation to the consumption of product categories, globally Brazil is ranked:
- 2nd for perfumes, deodorants, sunscreens, men's products and hair removal
- 3rd for children's products
- 4th for oral health, bath products, hair products
- 5th for makeup
- 8th for skin products

The Brazilian beauty and personal-care market was worth 32.1 billion in 2017 with a projection of 33.5 billion of sales in 2018.
Brazil's global purchases of imported beauty and personal-care products totalled $507,6 billion in 2017, +19% on previous year. The top three suppliers are Argentina, France and U.S. Italy occupies the seventh position but it is the third major supplier among European countries, after France and Germany.

Being the fifth most populated country in the world (approximately 210 million) and with the median age of the Brazilian population at 31.3 years, Brazil has a large, very young population.

Beauty is a national obsession. Brazilian consumers see beauty as an integral part of their habit. Even during the latest recession (2015 & 2016), people did not stop buying beauty— they just purchased differently, in search of more affordable options.

Brazil has always been renowned for being innovative in the beauty sector. Historically, the beauty industry in Brazil accelerates two to three times faster than the national economy.

---
FACT & FIGURES 2018

182,000 visitors
500 exhibitors
2,000+ brands represented
80,000 sqm of exhibition area
100+ seminars, demo sessions and live shows
---
Website