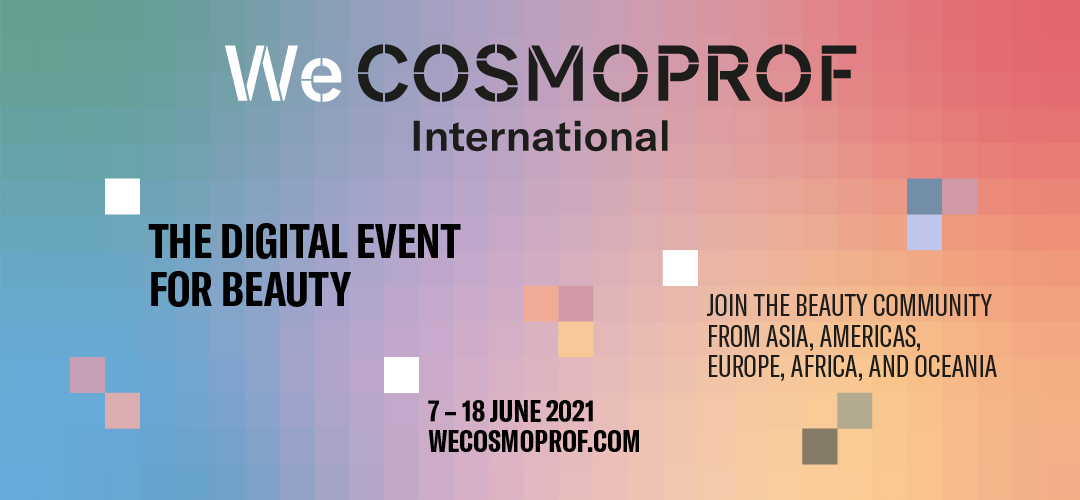 WeCOSMOPROF International, the digital event under the global platform Cosmoprof, organized by Cosmoprof Asia Ltd, joint venture between BolognaFiere and Informa Markets, has come to an end on June 18.
698 companies from 40 different countries and more than 20,000 international stakeholders from Asia, Europe, Americas, Australasia, Middle East, Africa and Oceania took part in the event. Thanks to the digital services and implementation offered by Cosmoprof My Match, companies, operators, distributors, retailers and buyers were able to promote their business through an interactive and multilingual platform, highly customizable and performing, generating more than 52,200 requests for B2B online meetings.
Over 5,000 operators have also attended the numerous talks and presentations dedicated to products' insights organized by WeCOSMOPROF International, for a better understanding of the state of today's cosmetic industry as well as a forecast of future market trends and evolutions.
Analysis of the current economic and social scenario alternated with forecasts on the future of the cosmetics industry during the 15 sessions of Cosmotalks - The Virtual Series, the educational program of WeCOSMOPROF International.
To discover the most current and future trends in the cosmetic industry, CosmoTrends offers an overview of the most avant-garde proposals among WeCOSMOPROF International exhibitors. Find out more >
---
FACTS & FIGURES
20,000+ operators joined
40 countries and regions of origin
52,200+ virtual meetings thanks to our matchmaking softwares
5,000+ users participated to our virtual conferences
Website