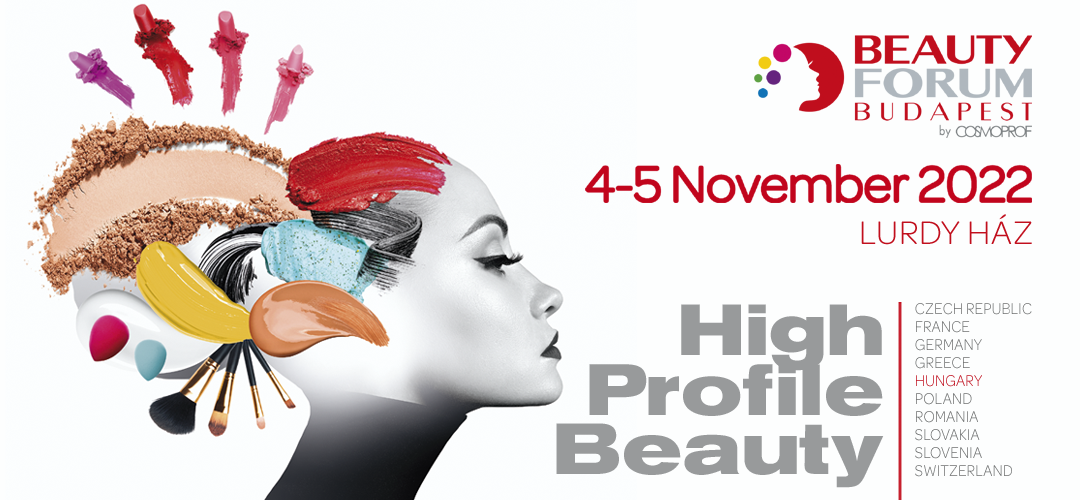 Beauty Forum Budapest is the traditional beauty event in Hungary addressing about 5000 representatives in cosmetics. Full house audience and a huge interest follow the presentations and workshops, that cover all fields of professional cosmetics.
Beauty Forum Budapest has been the key event of the region for 30 years. The program of the event focuses on cosmetics, makeup and décor cosmetics (PMU, eye lashes art, etc.).
The most acknowledged professionals present the latest innovations in beauty treatments, famous makeup artists create spectacular presentations on stage, and the key personas of the beauty sector share their opinion on the round-table talks.
Competitions and workshops are also popular highlights of the two-day program, such as the Hungarian Makeup Cup, Eye Lashes Gala or Beauty Business Seminar.
---
FACT & FIGURES
In 2021 the relaunch event followed the international trends both in the number of exhibitors and visitors.
200 Brands
80 Exhibitors
1,000 net sqm
More than 5,000 visitors
Website