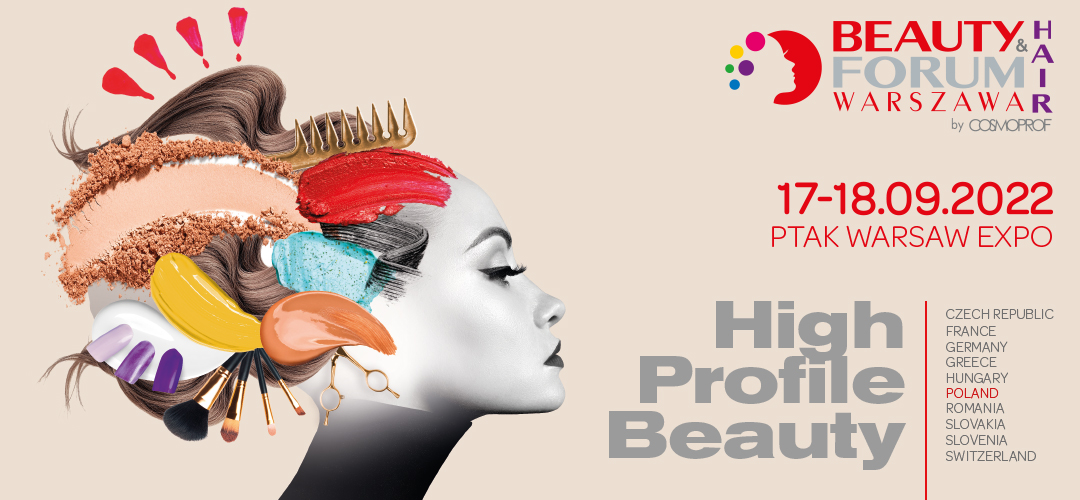 For the first time professional beauty and the hair sector matched together in the new formula of the BEAUTY FORUM & HAIR Trade Fair, organised at Ptak Warsaw EXPO.
A new performing formula addressed to the professionals of the beauty and hairdressing sector. The fair take place in the new International Trade Fair and Exhibition Centre, Ptak Warsaw EXPO, where the large exhibition area will offer an optimal platform for cooperation of both sectors, exchange of experiences and establishing wide business contacts at international level.
Apart from the latest trends and a wide range of exhibitors' offers, visitors to the fair also received a large dose of knowledge from experts, exciting accompanying events, including championships:
- Cosmetic and Hairdressing Congress - 43 seminars, discussion panels and look & learn.
- THE MAKEUP DAY - a unique event for makeup fans with shows on two stages.
- Presentations and shows on the stages of BEAUTY POINT, HAIR POINT, BARBER POINT and the Teacher's Zone.
- BARBER'S BATTLE - championships in men's haircuts and HOT SAVE - championships in razor shaving.
See you in 2022: Warsaw, 17-18 September.
---
FACT & FIGURES 2021 (LAUNCH EVENT)
218 exhibitors
About 10,000 visitors
Website