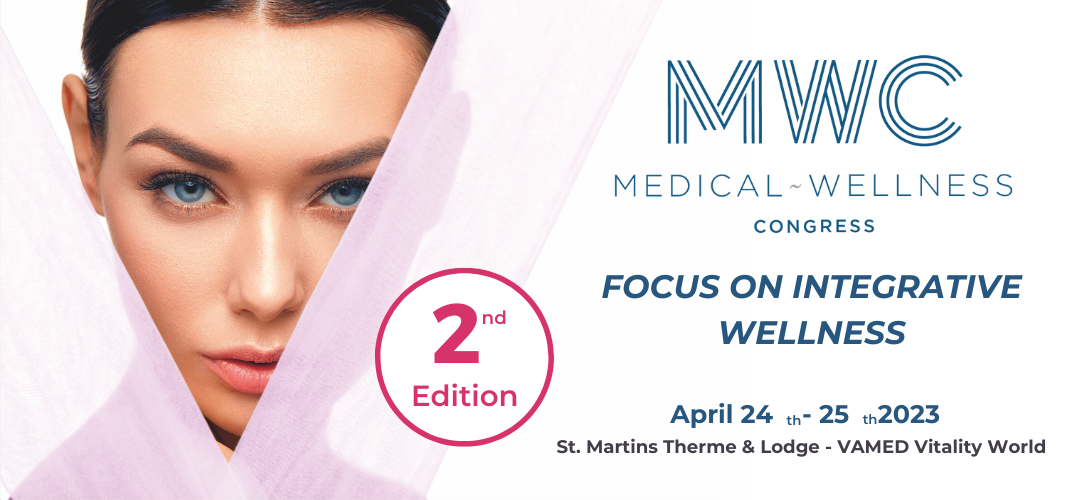 Medical Wellness Congress has a holistic approach: FOCUS ON INTEGRATIVE WELLNESS.
A two-day conference program with high-level scientists from all over the world will unveil the latest research results in the fields of medicine and therapy. Medical Wellness Congress is more than just a congress, its goal is to bring together a community of wellness experts and practitioners who share the same vision: to enhance the physical, mental, and social well-being of their clients.
MWC will provide great opportunities to meet worldwide industry professionals and bridge the way to expand your network and share your expertise with your fellow practitioners. We trust in the power of nature, this is why MWC will be held in St. Martins Spa & Lodge in Frauenkirchen, close to Vienna. A Luxurious lodge at the edge of a National Park and Lake Spa belonging to VAMED VITALITY WORLD. This harmonious atmosphere is the key to work, learn, and recharge batteries in a relaxing environment, far away from the stress of daily life.
---
FACTS & FIGURES 2022:
5 Keynote conferences
20 Workshops
100 Delegates
only-mobile Website