Cosmoprof Worldwide Bologna
55th edition
---
NEW! MARCH, 21-24 2024
Bologna Fair District, Bologna, Italy
NEW! MARCH, 21-24 2024 - Bologna Fair District, Bologna, Italy
---
An event by
---
In partnership with
---
With the support of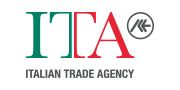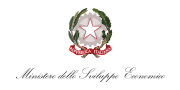 ---
COSMOPROF WORLDWIDE BOLOGNA 2024 CHANGES FORMAT TO FOSTER BUSINESS RELATIONSHIPS
The 55th edition of Cosmoprof Worldwide Bologna will take place from Thursday 21 to Sunday 24 March 2024.
For the first time all salons will open simultaneously from Thursday, March 21:
- Cosmopack, dedicated to the supply chain and Cosmo Perfumery & Cosmetics, that hosts companies and retail operators for the Perfumery and Cosmetics sector, will close on Saturday, March 23
- Cosmo Hair, Nail & Beauty Salon, dedicated to the professional channel, will close on Sunday, March 24.
The revision of opening dates for the 2024 edition is intended to further encourage B2B at the fair. Not only international stakeholders but also Italian professionals and operators ask to anticipate meetings with suppliers and partners on Thursday and Friday. Furthermore, the simultaneous opening of all sectors will facilitate the meeting between distribution, retail and professional channels.
Cosmoprof's objective is to optimize the presence of professionals covering all the exhibition days, with more representative flows of all types of users.
The special initiatives and projects of Cosmoprof Worldwide Bologna 2024 will be adapted to the new opening dates, with a rich calendar of events dedicated to exhibitors and visitors until Sunday evening.
Download the brochure!
---
FACTS & FIGURES 2023
250,000+ operators from more than 153 countries

2,900+ exhibiting companies from 64 countries
29 country pavilions
only-mobile Website