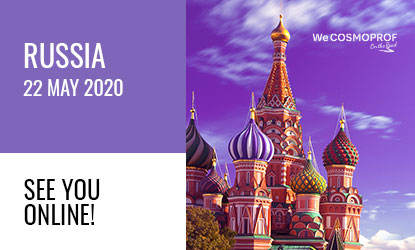 MOSCOW
Russia
---
22 May 2020
4:00PM, local time (UTC +3)
Moscow
Are you interested in?
---
Russia is a rapidly expanding market, thanks to the growing purchasing power of the medium-high social classes. Novosibirsk is one of the new scenarios for the growth of the sector. An important transport hub in the country, Novosibirsk also takes advantage of the surrounding natural territory, Siberia: a region characterized by a predominant nature, in which different ecosystems coexist, from tundra to coniferous forests, from large lakes to mountain ranges.

This geophysical variety translates into a wealth of endemic flora and species, which are used as raw materials for cosmetics. A universe of ingredients and benefits that are surely yet to be discovered, and which can give important suggestions to the entire cosmetic industry.
---